For those that are unsure, I am going to show you how to upload a picture to the forum!
STEP 1.
From the "Post A New Topic" Screen, click on the "Host An Image" button (as noted below red arrow) on the following screenshot:
STEP 2.
Now the "Upload your image" box will pop-up. To upload a file from your computer, make sure the "File" option is selected. The "Resize Image" pull-down menu should show "800 px width (for forums)". Now click the "Browse" button and locate the picture/file (on your computer) that you want to upload, then click the "Host It" button. It may take a few seconds while it uploads the file.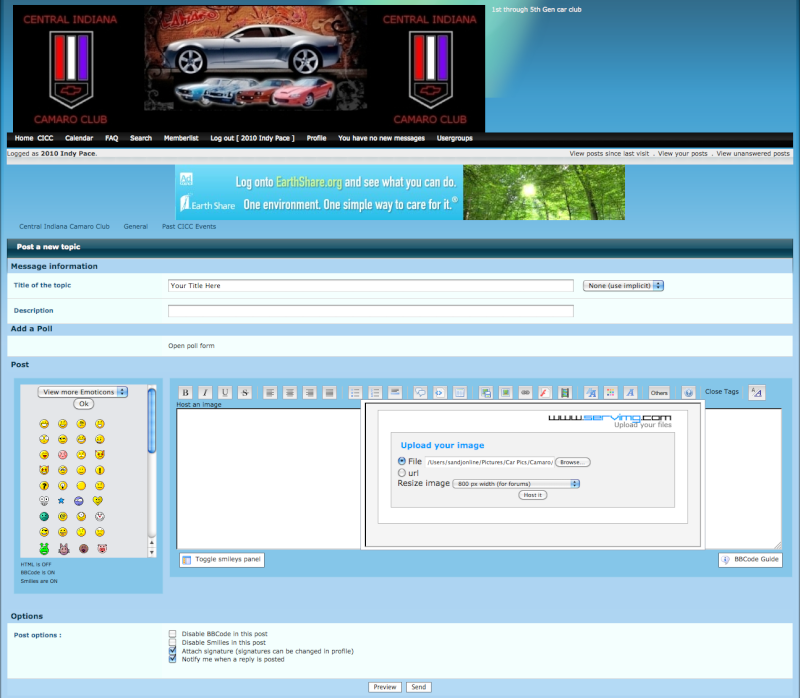 Step 3.
After the upload is complete the pop-up box will display 3 different links for the image (Thumbnail, Image, & Image url). You want to copy the line of text just below the "Image" option (to the left of the red arrow in the following screenshot):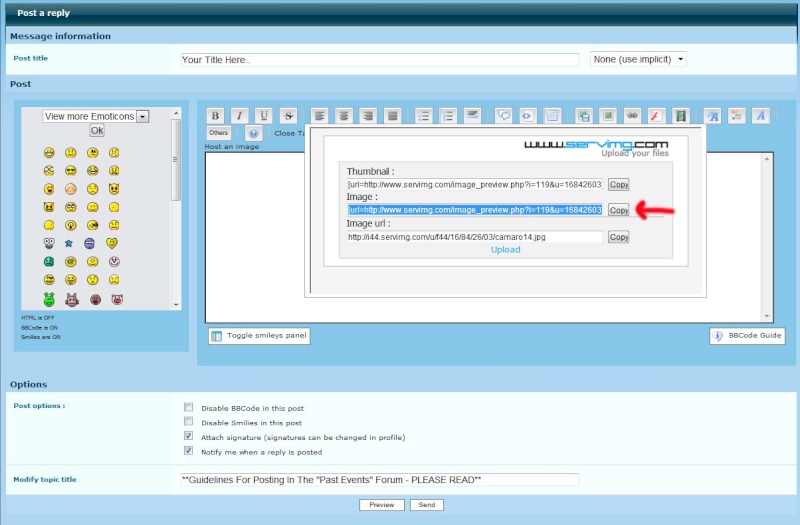 Step 5.
To copy the text, simply click the "Copy" button or click anywhere in the line of text (it should become highlighted). You can now simply drag and drop the whole link into text field of the post: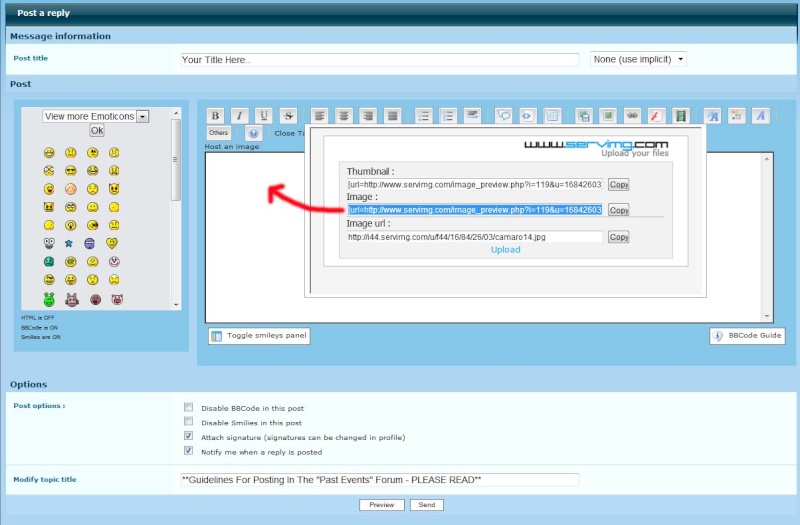 Step 6.
Now you should see the image link copied into the text box as shown in the below screenshot. If you would like to upload more images, simply click the "upload" link to begin the process again. if you are done uploading images just click the "Host an image" button to close the image upload box.
Step 7.
To make sure everything looks good, you can click the "Preview" button before posting to verify your image(s) load correctly. If everything looks good, click the "Send" button to post them to the forum!